We've added even easier giving to our Church Center App! Check it out here.
You can still access the old giving portal below.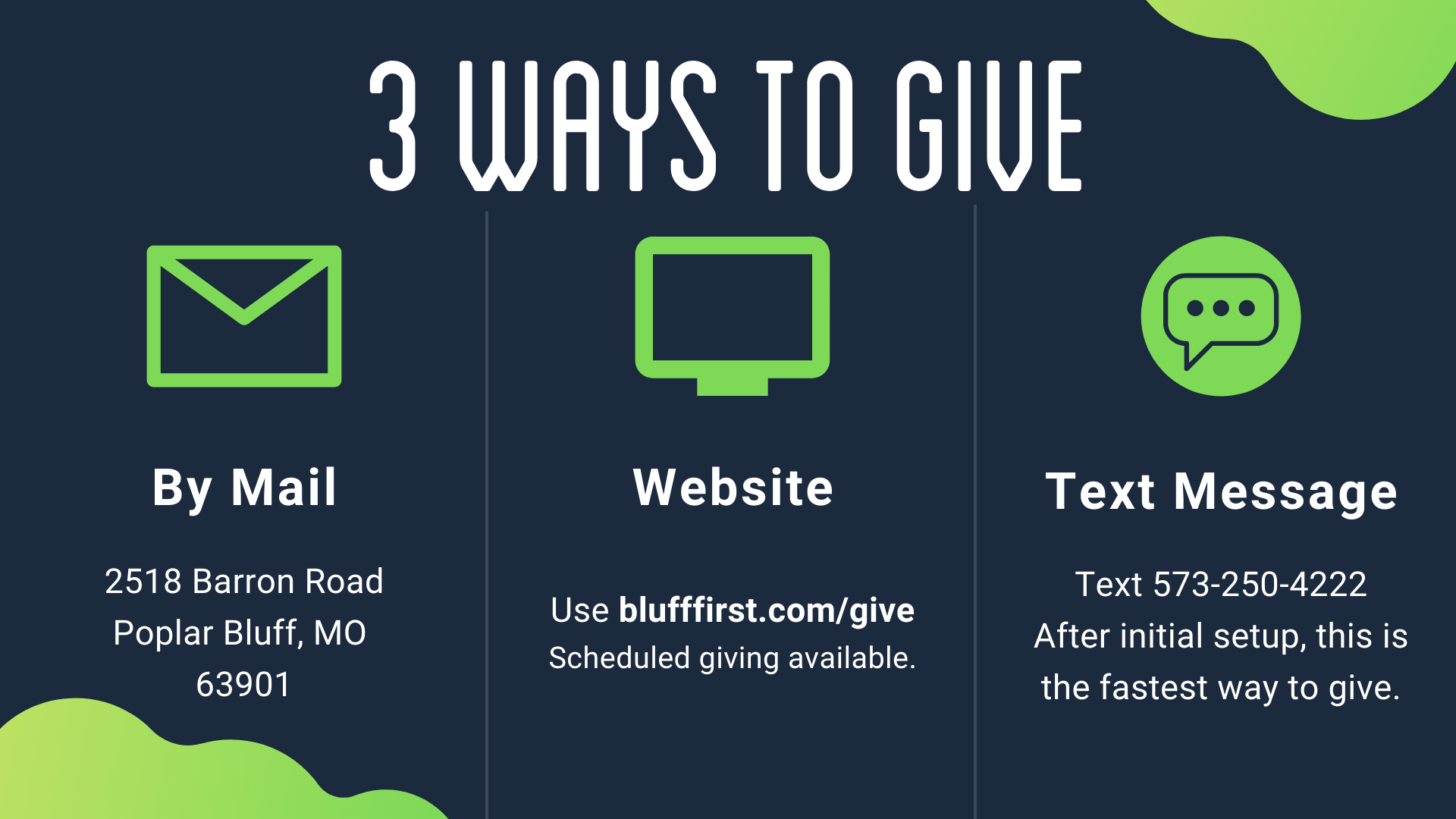 *You can send a one-time gift without an account,
but for automated giving, etc. we HIGHLY recommend creating a login before giving.
This will allow you to edit your settings without having to contact us to help.
Some regular givers have set up direct-deposits to avoid paying online giving fees.
To set this up, call our office @ 573.785.4860
Thanks for your generosity!